Here is the story behind this mix !

Alto Passion - Let's do it in the 80's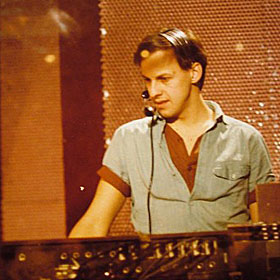 Michel Gendreau was one of the main creators of the Famous disco mix-Let's Do it.
Here is the story behind it: A guy named Michel Ali brought a tape with a mix one night at the club were Michel was spinning.
After listening to it the spices were not that great, the sound was uneven, the records were old and full of noise but Michel saw the potential but it needed to be cleaned up.
So the whole medley was redone from scratch with Michel's records and a third guy named Paul Richer who was a great splicer. The medley was created in two parts.
The first part that was redone was the original beatles medley that started with *Video killed the radio star* and then eventualy finished with the Beatles songs. The second part was the intro and finish of the medley.
The idea was get the patrons on the dance floor with popular disco hits of the moment and mix in the 10" tape that was used when they started playing it(no bootleg yet).
There was no pitch on the reel to reel so Michel ajusted the pitch on his turntable that was playing one of the intro songs(funkytown was a sure bet).
So the medley could be introduced smoothly and people would just continue dancing on the old beatles songs.
No DJ's in clubs in Montreal were playing old Beatles songs in 1979 so this was a high risk decision to test this medley.
As for the ending *The JB's was a big hit in Montreal at that time so if they lost the patrons on the beatles songs they could get them back on ot the dance floor with the JB's.
Michel did not want to take any chances, but history as proven that this was a fantastic medley one of the rare bootlegs that was used to create a commercial success(Stars on 45).
Some people asked Michel to add more Beatles songs in the medley but he always refused and to this day says that the original mix is still the best one out there.
It was simple and fun to dance to.
The very first pressing was the one on the Alto passion label.